Gila National Forest
Kingston Campground
Hillsboro, New Mexico 88042
Kingston Campground webpage
Also, see Hillsboro
eBird Hotspot
Kingston Campground
Coordinates: 32.9182596, -107.7010828
eBird links: Hotspot map – View details – Recent visits
My eBird links: Location life list – Submit data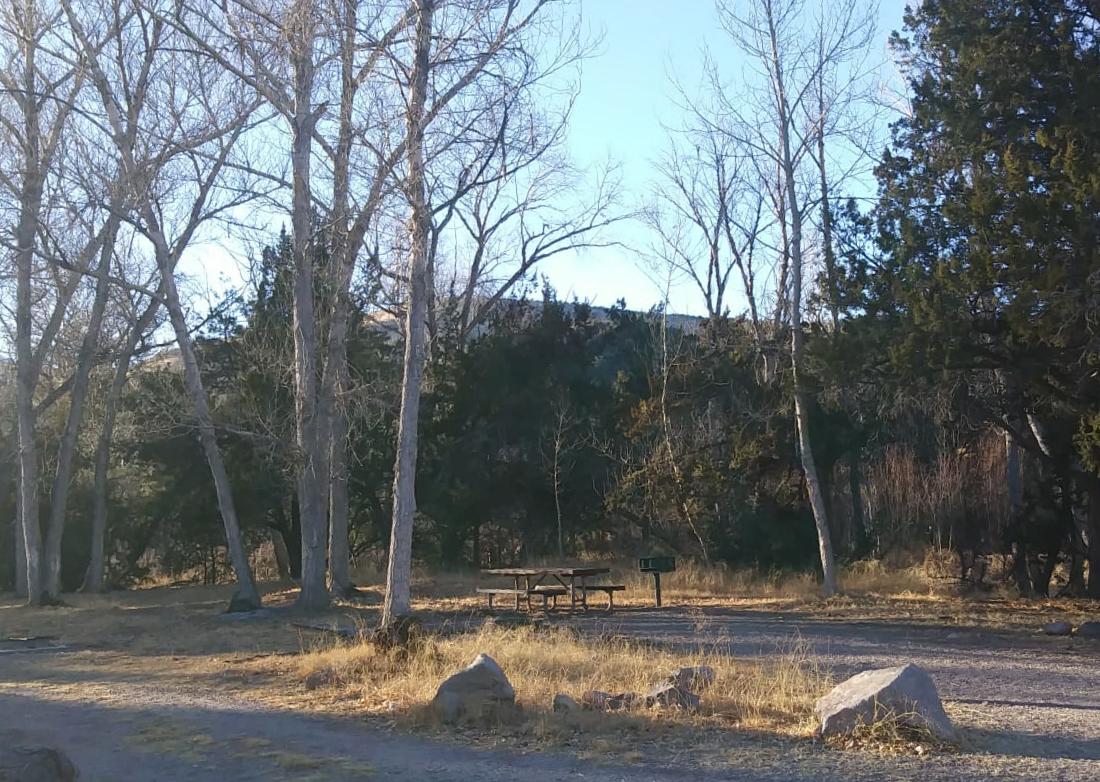 Photos by John Montgomery

Tips for birding Kingston Campground
Kingston-Hillsboro is Site 32 on the
Southwest New Mexico Birding Trail
.
Although the hotspot name might be taken to imply that listings should be only for birds observed at the Forest Service campground on the north side of NM-152, just east of the town of Kingston, given that there is no other hotspot nearby, sightings in the town itself may be recorded for this hotspot as well. Of course, it is helpful to note in "Checklist Comments" that you birded the town along with the campground (or birded only the town or campground). While parking in town can be challenging, be mindful that the campground is often closed during summer monsoon season; stay abreast of flash flood alerts if you are thinking of birding near the creek at this time of year.
If parked at the campground, you can walk a short way west on NM-152 until it meets Kingston's Main Street, up Main to where the pavement ends, then back to either Walnut or Italian Street, cross north over Middle Percha Creek on one of these streets to North Street, and finally bird east on North Street back to where it intersects NM-152 between Main and the campground. This would be a clockwise route, but you could do the loop counterclockwise. There is no bridge where the creek crosses North Street at the east end of town; as mentioned above, birders should be careful during the rainy season. Percha Creek may not look like much most of the year, but its flooding in the early 1970s washed away most of Hillsboro, just 9 miles downstream from Kingston. Hillsboro is its own hotspot; it is appropriate to separate Kingston and Hillsboro hotspot listings.
A final tip: the small apple orchard on the west of Italian Street, south of the creek, attracts a wide variety of birds, particularly when there is water in the creek.
From John Montgomery
About Kingston Campground
Kingston Campground is a small campground located along the north side of NM-152, near mile marker 40, near Middle Percha Creek, on the eastern edge of the small town of Kingston.
This small campground has two sites with fire rings and grills. There are vault toilets and a bench located on the site.
The campground closes during the monsoon season, approximately from July 4 through September 1.
From Kingston Campground webpage