Bosque del Apache National Wildlife Refuge
Covey Run Road
San Antonio, New Mexico 87832
Bosque del Apache National Wildlife Refuge website
Friends of Bosque del Apache National Wildlife Refuge website
Bosque del Apache National Wildlife Refuge Important Bird Area (Audubon) website
Bosque del Apache National Wildlife Refuge map
Also, see Bosque del Apache National Wildlife Refuge
eBird Hotspot
Bosque del Apache NWR–Covey Run Road
Coordinates: 33.8368571, -106.8885849
eBird links: Hotspot map – View details – Recent visits
My eBird links: Location life list – Submit data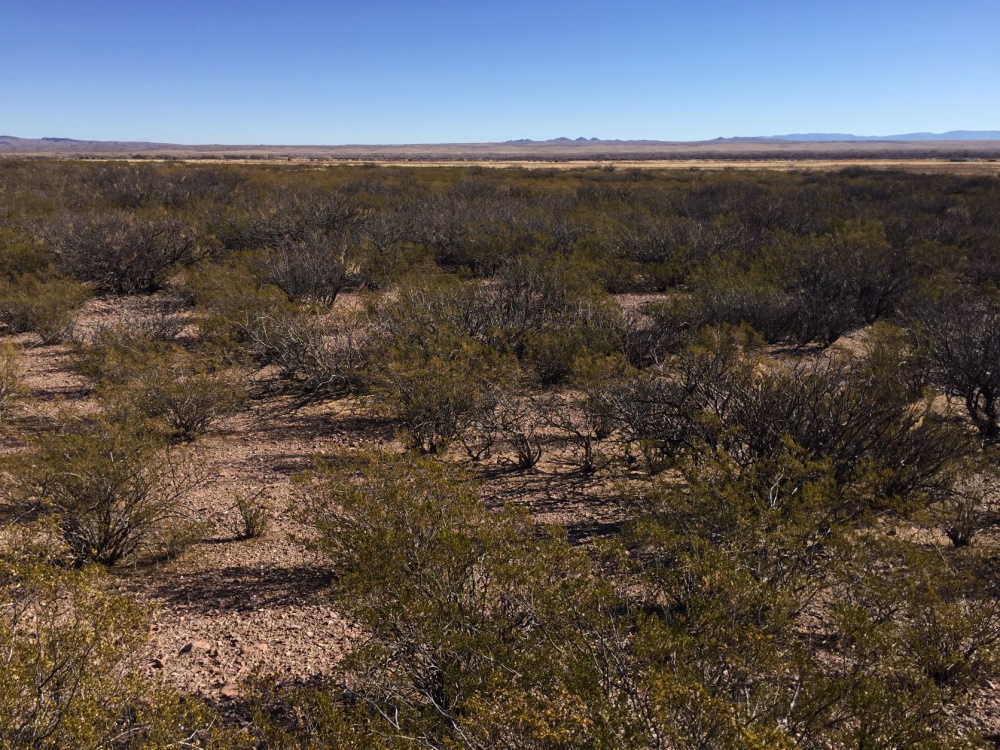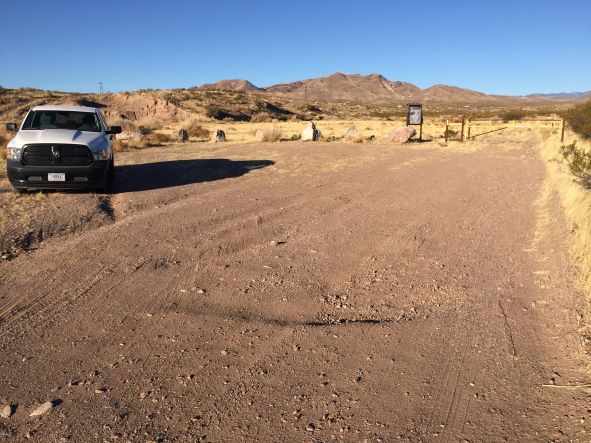 Photos by John Montgomery

Tips for birding Covey Run Road
Covey Run Road, labeled Gravel Pit Road on Friends of Bosque del Apache Refuge maps, runs west from NM- 1 for about a mile. The intersection is approximately 2.5 miles south of the north Refuge boundary (or about 2 miles north of the Refuge Visitor Center). There is no signage indicating the name of this dirt road, but directly across NM-1 from the entrance, you will see a set of low BNSF Railroad equipment buildings.
Initially, grassland extends both north and south of the road, with that on the north side closed to entry by visitors. The grassland is a favored winter hunting area for Northern Harrier; Western Meadowlark are also often seen. After a tenth of a mile, the road cuts through a swath of sunflower, where Lesser Goldfinch, House Finch, and Pine Siskin may be found seasonally. The terrain then begins to slowly slope upward, especially after entering the public hunting zone at about four-tenths of a mile, where the road becomes rockier, but with some quite sandy patches. Care should definitely be taken during the monsoon season, particularly by very-low-clearance vehicles. The vegetation at this point turns briefly from grassland to mixed grass, four-wing saltbush, mesquite, and creosote, but creosote soon predominates.
The road terminates at a small dirt parking area with signage for hunters. Birders should be mindful of mule deer, javelina, quail, and dove seasons. Wearing brightly-colored clothing is recommended while hiking during these seasons.
An old gravel pit lying directly west of the parking area occasionally turns into a shallow pond during the summer monsoon season, attracting wildlife. North, south, and west of the gravel pit, the creosote-covered bajada is likely to offer White-crowned Sparrow and Black-throated Sparrow during fall and winter, with Cassin's and Brewer's Sparrow also possible. By far the best birding at this hotspot is to hike south from the parking area, along the base of the bajada where the creosote meets the mesquite and saltbush. In this ecotone, birders may discover Morning Dove, Gambel's Quail, Ladder-backed Woodpecker, and Loggerhead Shrike; less frequently, Spotted Towhee, Green-tailed Towhee, and Pyrrhuloxia are observed.
From John Montgomery
Birders can learn when hunting is permitted in this area by visiting the New Mexico Department Fish and Game Hunting Calendar.
About Bosque del Apache National Wildlife Refuge
Established in 1939 to provide a critical stopover for migrating waterfowl, the refuge is well known for the thousands of sandhill cranes, geese, and other waterfowl that winter here each year.
Situated between the Chupadera Mountains to the west and the San Pascual Mountains to the east, the 57,331-acre refuge harbors a wild stretch of the Rio Grande, a ribbon of cottonwood and willow trees visible on the landscape from distant mesas.
Petroglyphs tell the story of ancient people that lived and hunted here. The river and its diversity of wildlife have drawn humans to this area for at least 11,000 years when humans migrated along this corridor, sometimes settling to hunt, fish and farm. Artifacts and stone tools found nearby tell us that nomadic Paleo-Indian hunters pursued herds of mammoth and bison in the valley.
Today, Bosque del Apache is part of the National Wildlife Refuge System, a national network of lands and waters set aside and managed for the benefit of wildlife, habitat, and you.
From Bosque del Apache National Wildlife Refuge website