Escondida Lake
Escondida Lake, New Mexico 87801
Escondida Lake webpage
eBird Hotspot
Escondida Lake
Coordinates: 34.1212909, -106.8896341
eBird links: Hotspot map – View details – Recent visits
My eBird links: Location life list – Submit data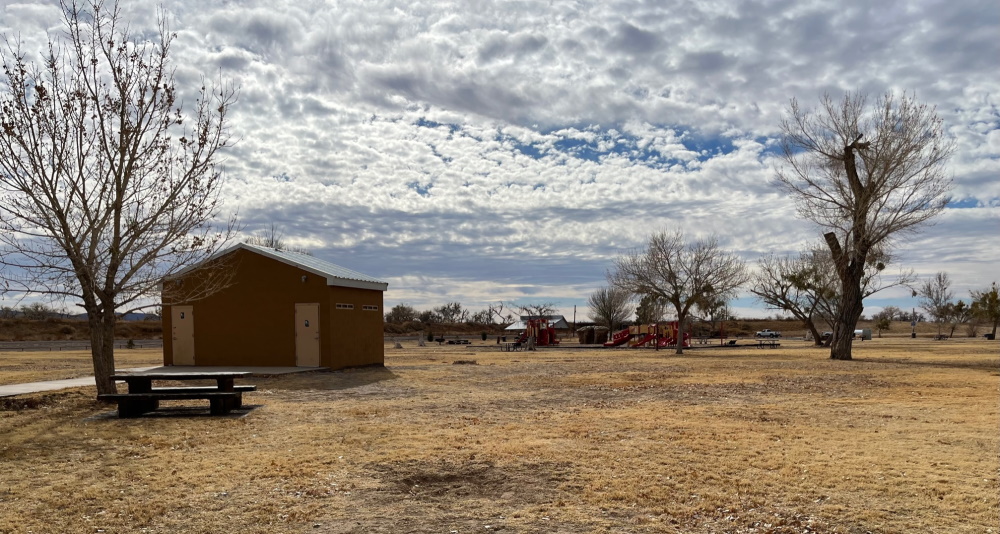 Photos by John Montgomery

Tips for birding Escondida Lake
Although there are fees for camping, there is no charge for day use (6 am – 10 pm). Ample parking is generally available. The path around the small (a couple of acres, if that) lake is rough in spots but fairly level and should be wheelchair accessible.
The lake has some fish, so it is not unusual to find cormorants visiting. In addition to observing waterfowl (usually including domestic duck and mallard x domestic duck hybrid) on the lake itself, check out the willow-lined ditch on the east side of the entry road, the desert vegetation on the side of the lake loop trail away from the lake, and the grassy play area between the lake and the RV park. This grassy area is dotted with sycamore, juniper, and pine well worth investigating for Dark-eyed Junco, White-breasted Nuthatch, and other species. The numerous old cottonwoods around the park are mistletoe-covered, seasonally hosting Phainopepla.
From John Montgomery
About Escondida Lake
This lake park offers fishing and camping, RV hookups, tent sites, bathrooms, and potable water.
From I-25, take exit 152 east and continue north 1.4 miles at the bend in the road.
From Escondida Lake webpage