Otero Park
Socorro, New Mexico 87801
Save Our Bosque Task Force Riverine Parks webpage
Also, see Socorro
eBird Hotspot
Otero Park
Coordinates: 34.061378, -106.875817
eBird links: Hotspot map – View details – Recent visits
My eBird links: Location life list – Submit data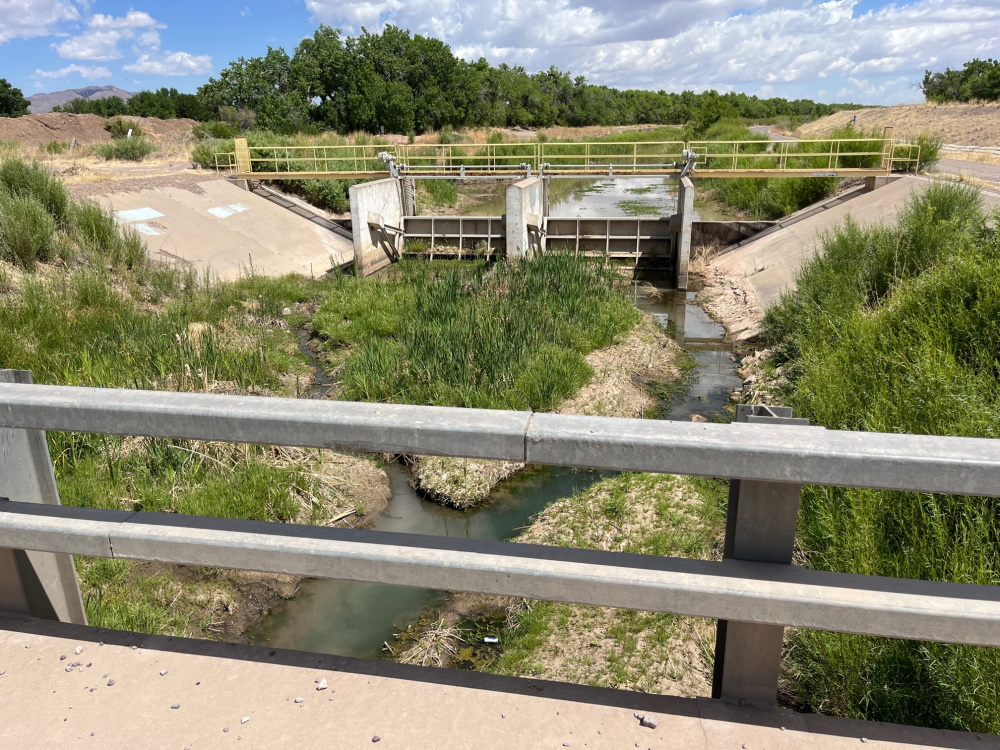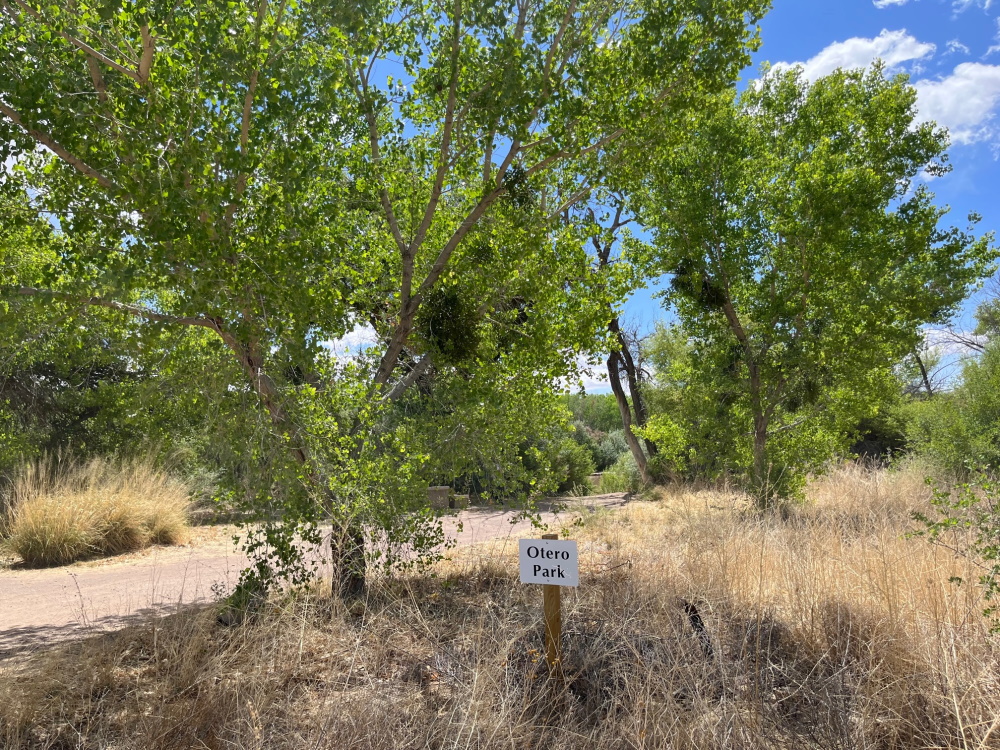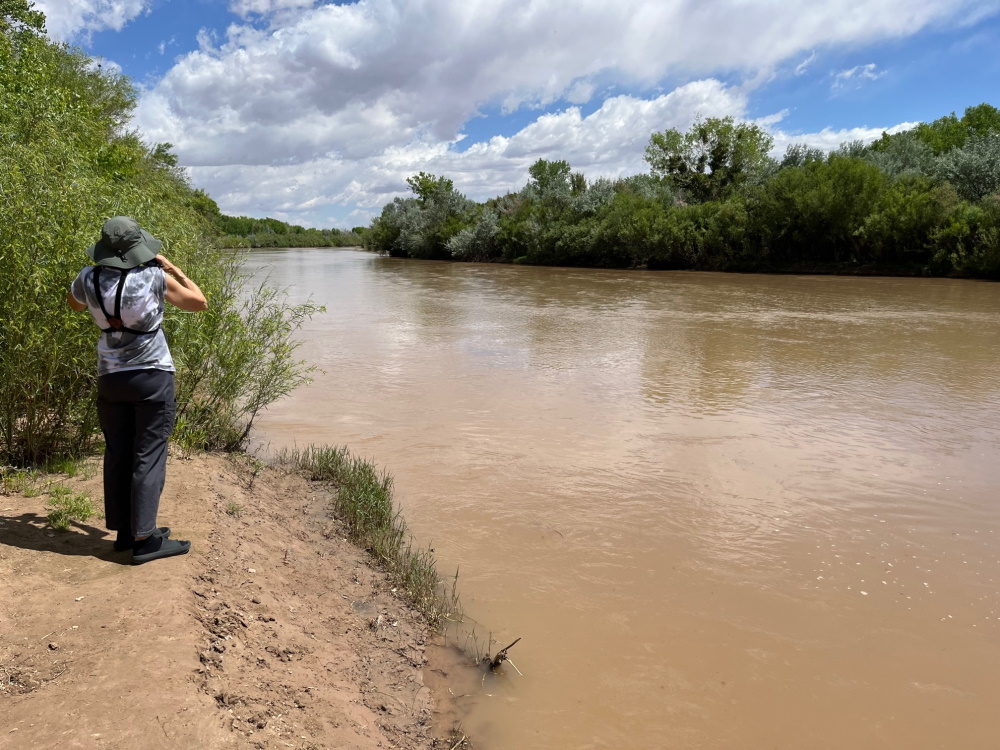 Photos by John Montgomery

Tips for birding Otero Park
The
HikingProject website
has a description and map of a hike on the Socorro Valley Bosque Trail from Otero Park.
There are at least 14 "riverine" parks along the Rio Grande in Socorro County. These parks, linked by the east maintenance road along the Low Flow Conveyance Channel or by the Bosque Trail, are all rather undeveloped, with the most developed having a few picnic tables and fire rings, and the least developed leaving you wondering if you've reached your destination.
Otero Park, also called Otero Street Park, is one with a picnic area and is most easily located. It is but a few steps from the picnic area through the mixed cottonwood, willow, tamarisk, and Russian-olive to the river. Directly across the Rio Grande is denser and moister habitat from which you may hear a male Southwestern Willow Flycatcher calling in late May. Where you would stop listing for this hotspot and start a new list for the Socorro city hotspot is not precisely defined, but definitely west of the railroad tracks and more than a quarter mile north or south of the Otero Avenue alignment would be beyond conventionally accepted boundaries.
The Low Flow Conveyance Channel (labeled the Rio Grande Main Conveyance Channel on some maps) is dammed on the north side of the Otero Avenue bridge to the park. On that side, deeper water is frequented by waterfowl. For much of the year the south side, with a stream only a few feet wide, is an area preferred by wading birds. Birders with adequate time should consider making the half-mile hike up the Bosque Trail, beside if not on the Channel maintenance road, north to Island Park and back. There is no other bridge across the Channel north of Otero Park until you reach Confluence Park, about 3 miles up the gravel-surface maintenance road, in Escondida. South of Otero Park, there is no bridge until Luis Lopez.
From John Montgomery
About Otero Park
Located at the east end of Socorro's Otero Street, which is the cross street just north of John Brooks Supermart. Otero Street Park was established after the 2000 Otero Street Fire, which started about 0.5 mile south of the park from an unextinguished campfire. Because of its close proximity to downtown Socorro, it was decided that the location was ideal for the southern trailhead of the Socorro Valley Bosque Trail and a small picnic area. The park has 4 tables and grills and a small 0.25 acre restored Bosque just south of the southernmost table.
From Save Our Bosque Task Force Riverine Parks webpage